Toxic by Britney Spears
A Concept in Progress
by David Eardley


Toxic by Britney Spears is a marker in time. This body of work, emphatic in its simplicity and near lack of design, is intended to connect a series of standalone fixations occupying my current mind: our childhood idols and preoccupation with the Y2K as aesthetic escapism, my desire to separate myself from luxury and high process, and an impending sense of something.

In approaching this work, I chose not to design, but rather to enter my creative space and respond to available materials and my state of mind, aiming to capture something of a particular moment. The pieces, viewed individually or as a whole, are un-precious, worn down in both physicality and concept; functional but equally symbolic - a timestamp for a year of change and transformation.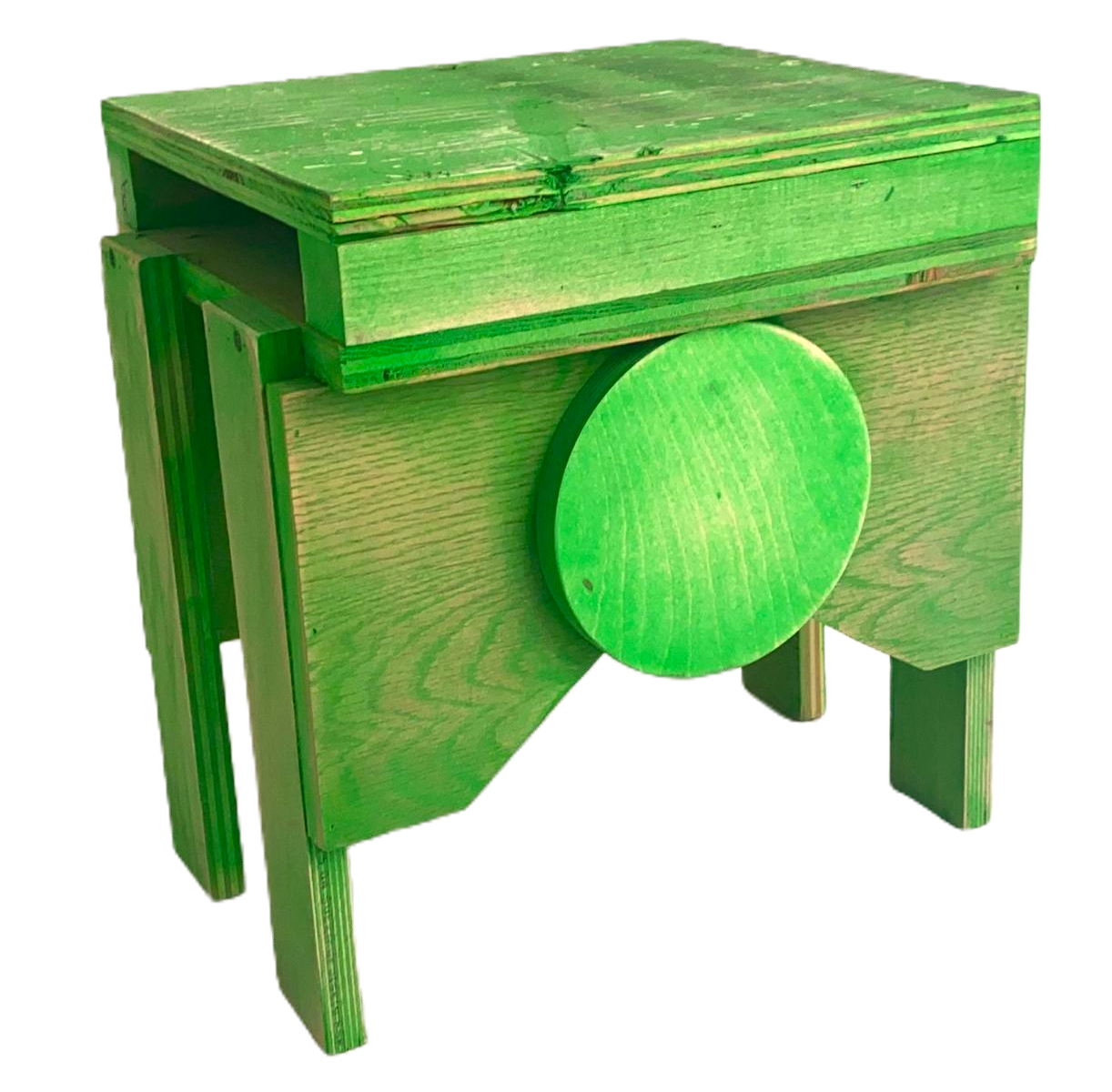 Toxic by Britney Spears, 2021
Side table
Repurposed plywood, fluorescent marking paint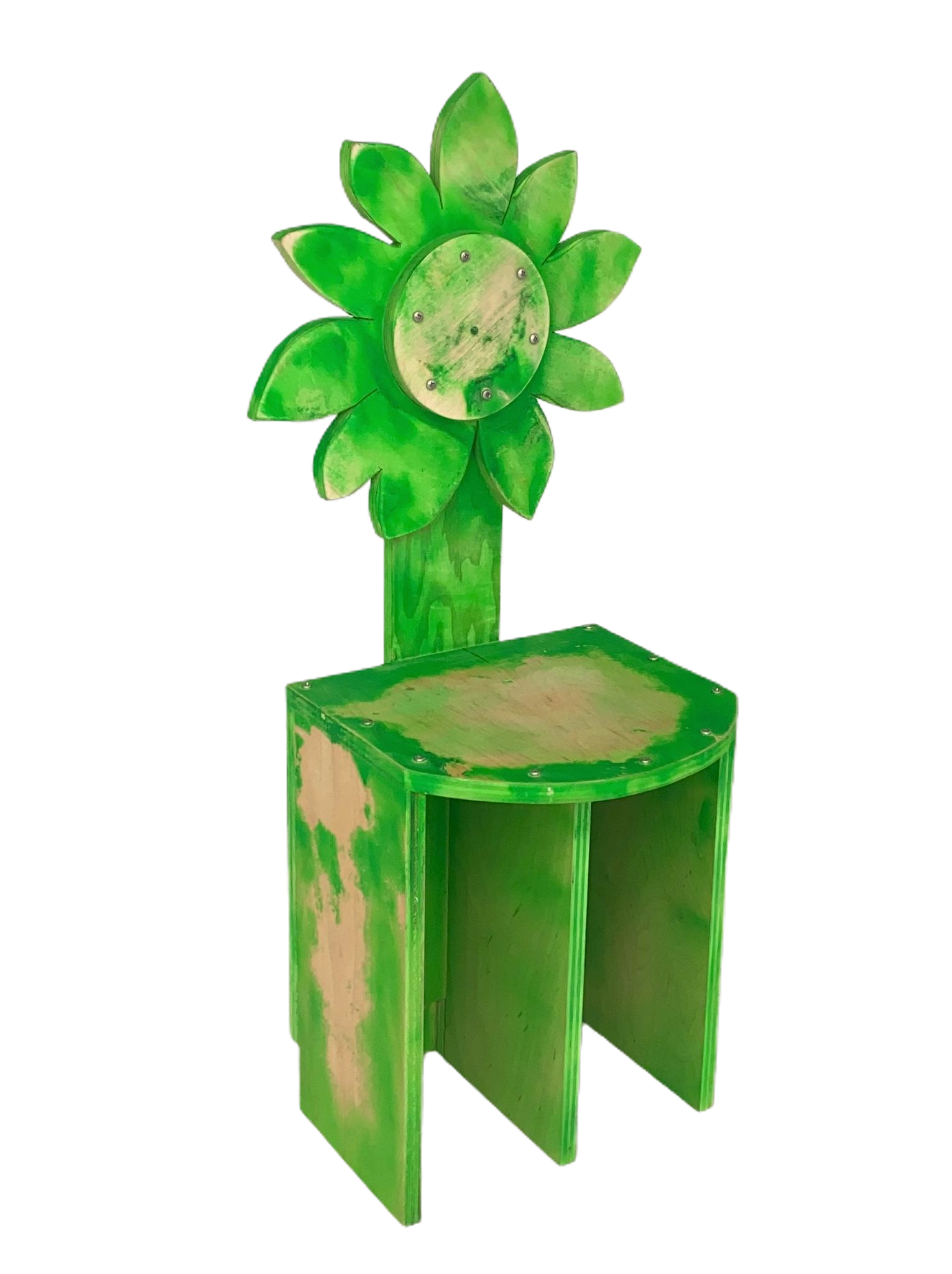 Lucky, 2021
Chair
Repurposed plywood, fluorescent marking paint, decorative hardware






Do You Want to Come Over, 2021
Meditation Stool
Repurposed plywood, repurposed antique wood, fluorescent marking paint





For Em, 2021
Chair/Sculpture
Repurposed plywood, repurposed MDF, fluorescent marking paint, decorative hardware




Hung Up, 2021
Side Table
Repurposed plywood, fluorescent marking paint, decorative hardware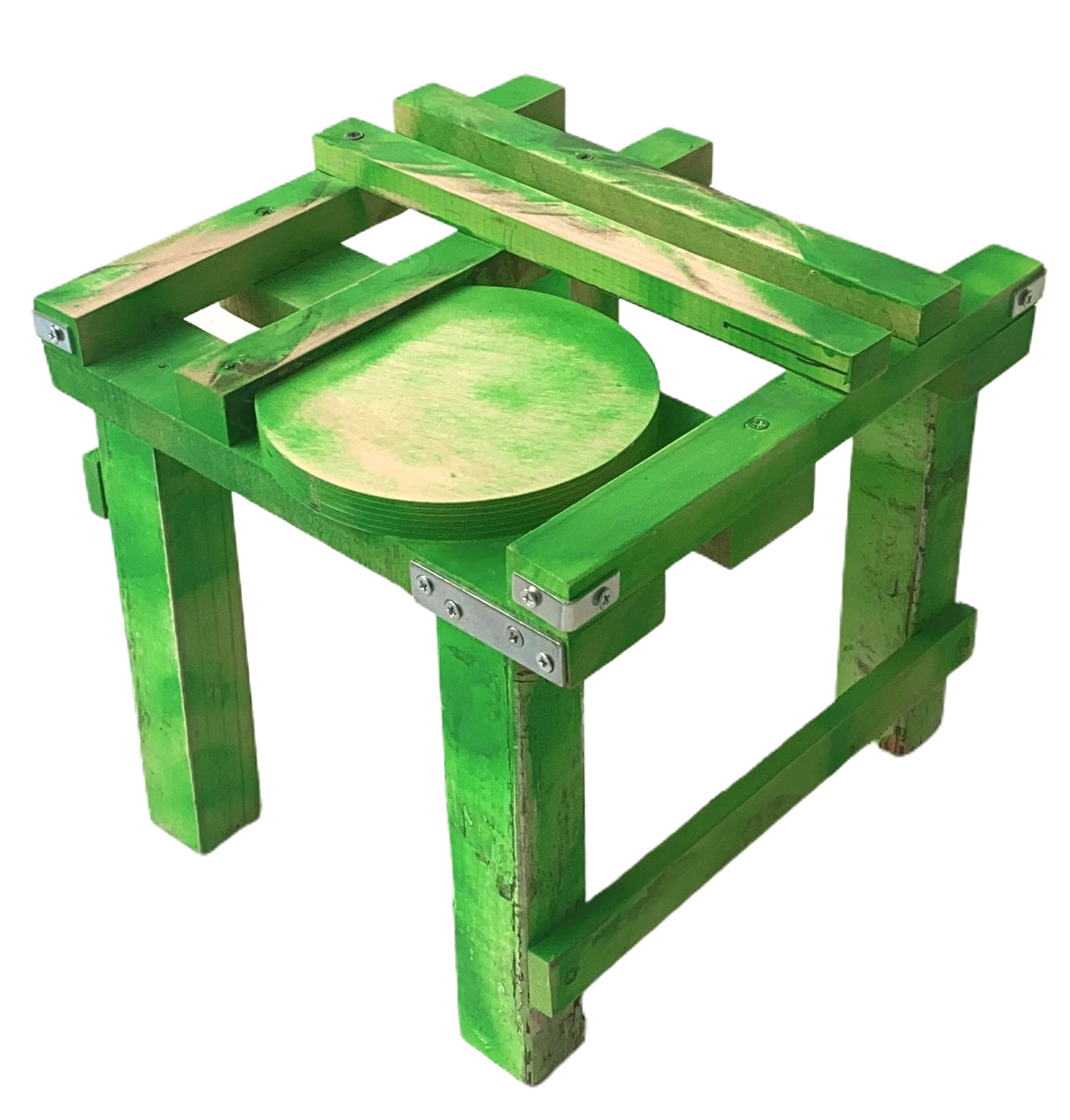 In the Heat of the Moment I Hear You Sing, 2021
Side Table
Repurposed plywood, repurposed antique wood, fluorescent marking paint, decorative hardware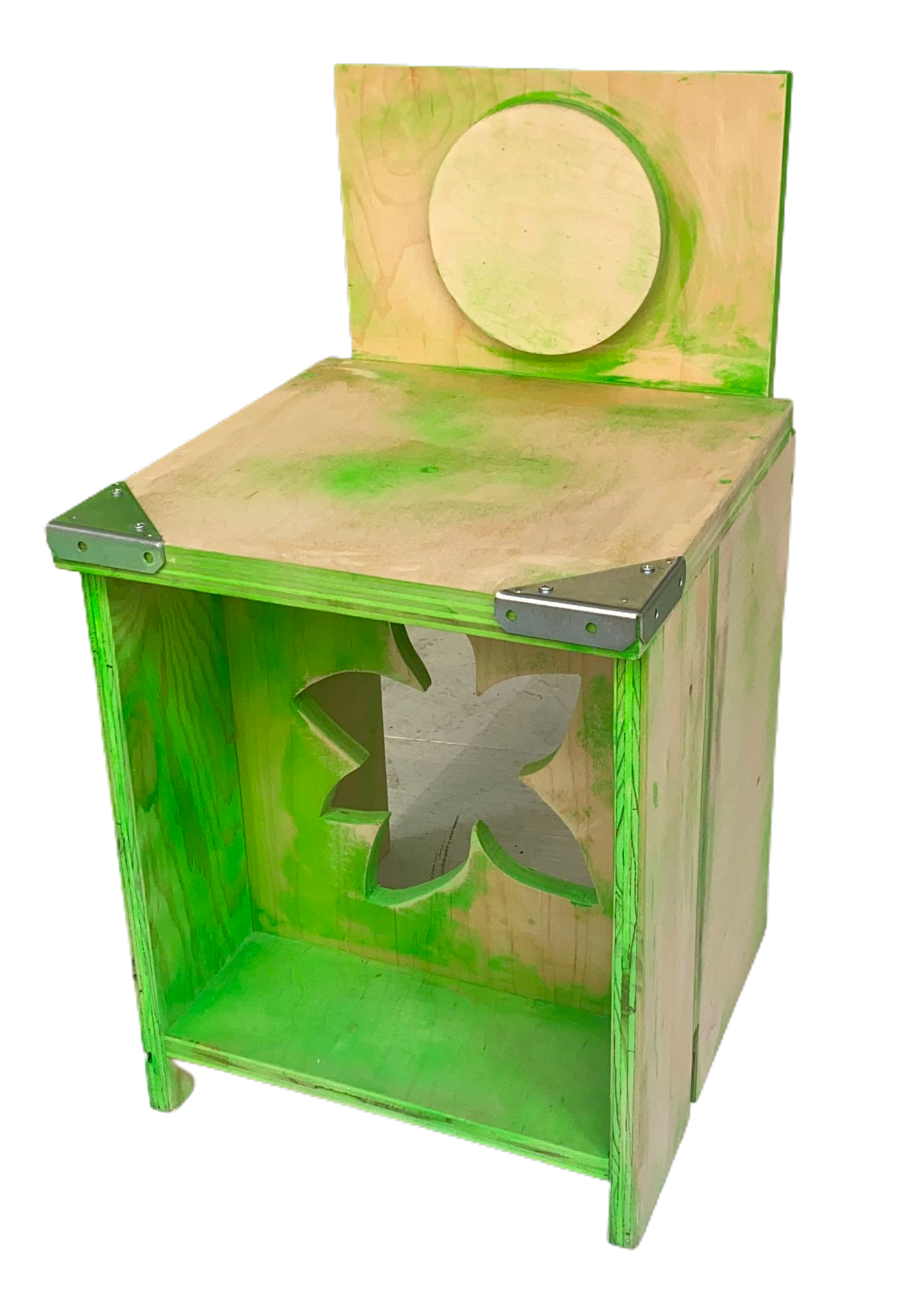 Dance 2, 2021
Chair
Repurposed plywood, fluorescent marking paint, decorative hardware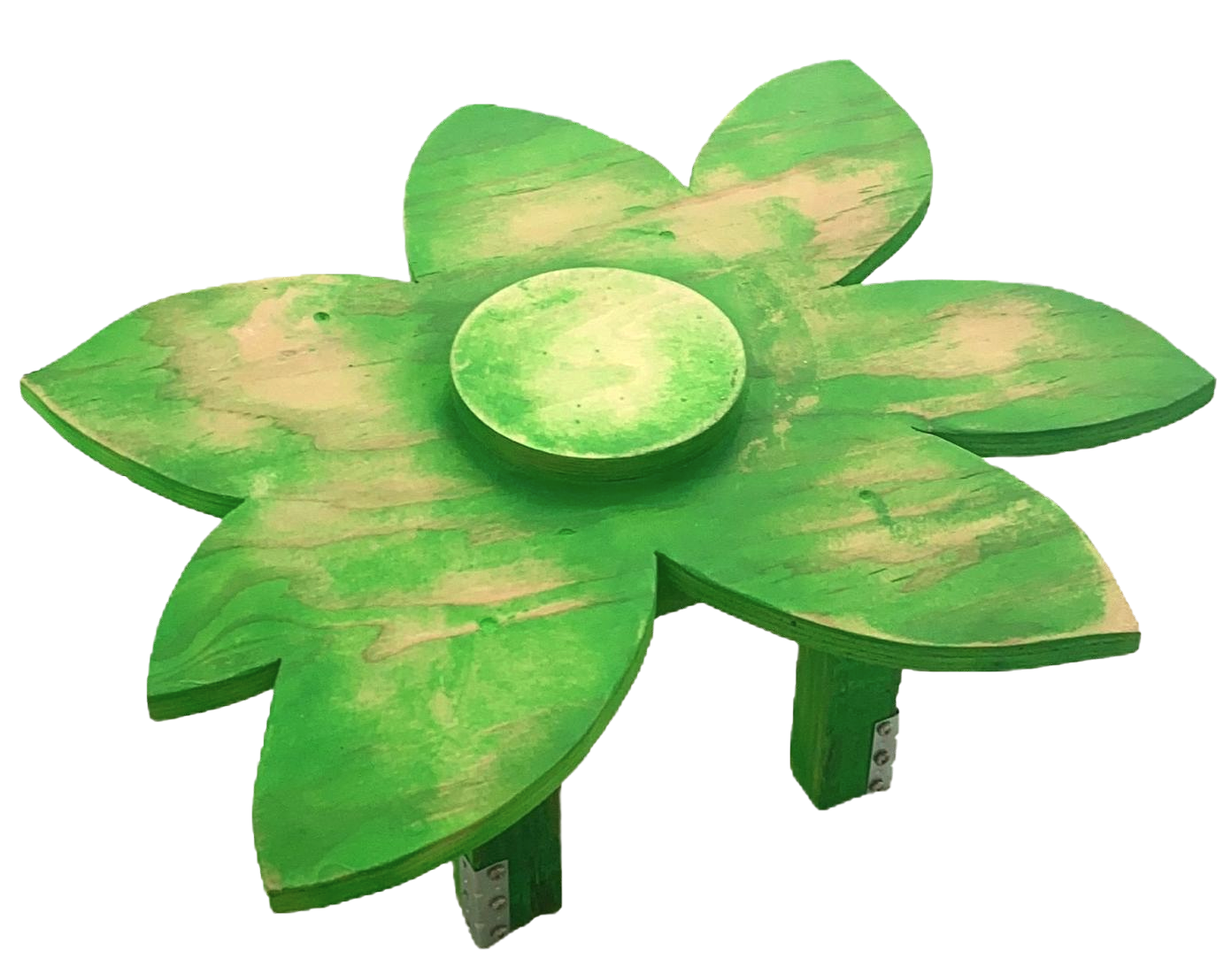 Let Me Love You, 2021
Coffee Table
Repurposed plywood, fluorescent marking paint, decorative hardware

Flowers 1-4, 2021
Repurposed plywood, fluorescent marking paint