Self-Construction series
NO PARKING group exhibition
3.11.21-6.11.21
Casa Lu residency
Mexico City, Mexico
What does it mean to consciously construct one's own identity? In the Self-Construction series, the artist explores the relationship between the physical act of construction and the simultaneous nonphysical act of self-construction through a series of sculptural chairs built from a quantity of single units and digital artifacts from the period of creation.

In reaction to function and external stimuli, the artist has constructed four separate sculptures from a group of single units - wood bricks - directed and redirected into various forms while retaining the same original building blocks. Here, the chair becomes the human body, transmuted into the familiar form of a chair, built with patterns of bricklaying that serve as stand-ins for the iterations of mind.

Digital artifacts - self-portraits, significant moments, construction processes, poetry - are presented as bridges between the self and the physical world. Through this work, the artist meditates on the choices they have made in the construction of their own self over a tumultuous year and the ways in which that construction might live and change into the future.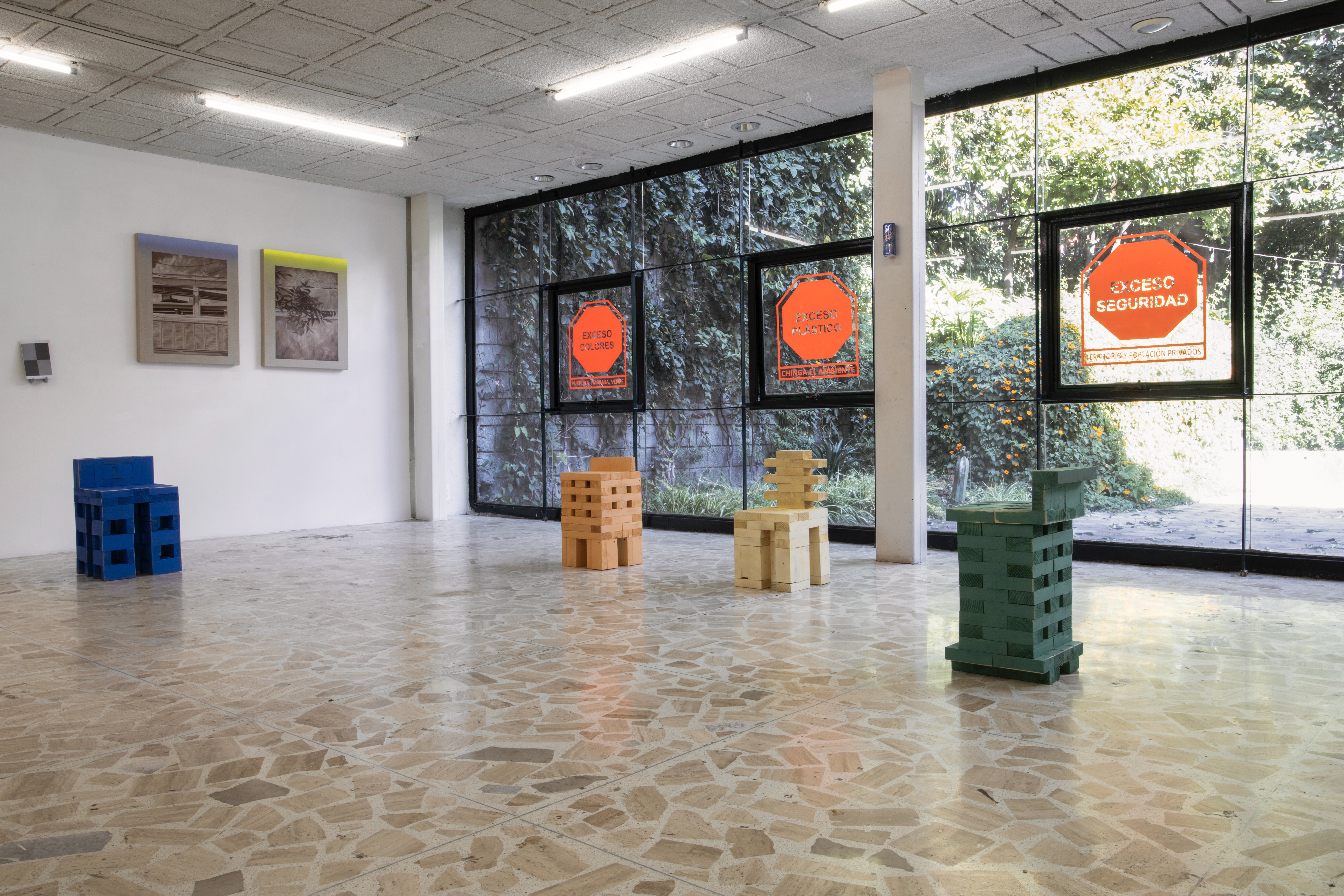 Digital Artifacts